Description
The F506 HD code reader Pro is the ideal scan tools for truck repair, fleet management / maintenance staff, truck owner, truck driver, truck sale/lease/auction professional to have quick and easy access to vehicle electronic control units and sensors. It can easily read/remove fault codes, analyze live sensor data, and save or export into excel sheet. It covers all major truck's engine, transmission, ABS(break) and chasis or body control. It has additional OEM level coverage for Isuzu, UD, Hino, Fuso and OBD II for all passenger vehicles.
Product Features:
Works on most truck with J1708 and J1939 plus OBD2 automotive coverage, and covers Hino, Mitsubishi Fuso, Isuzu and Nissan UD commercial vehicles. since 1992

Supports SAE J1850PWM, SAE J1850 VPW, IS0 14230-4, IS0 9141-2,IS0 15765-4, SAE J1708, SAE J1939, OBDII
Scan and diagnose fault codes with code definition in the engine, transmission, ABS brake and instrument cluster or body control
Read and clear diagnostic trouble codes
Display all sensor real time live data stream with chart.
Dimmable screen
It comes with OBD 16, Deutsch 6/9 pin Y type 2 connector.
Bilingual interface: English and Spanish.
SD memory card for extra storage
Internet update capable.
Coverages:
HD Trucks: Cummins, Detroit Diesel, Freightliner, Fuso, GMC truck, Hino, International, Isuzu, Iveco, Kenworth, Mack, Mercedes Truck, Nissian UD,Peterbilt, Sterling, Western Star, Volvo
Transmission and ABS: Allison, Bendix, Eaton, Wabco, ZF;
Off road equipment (additional adapters might be required, but not included): BobCat, Case, Caterpillar, John Deere, Komatsu, Terex, Volvo
OBD II:
Car (Domestic): Buick, Cadillac, Chevrolet, Chrysler, Dodge, Ford, GM, GMC, Lincoln, Jaguar, Jeep, Pontiac, Saturn
Car (Europe): Audi, Bentley, BMW, Fiat, Jaguar, Land Rover, Mercedes Benz, Mini, Porsche, SAAB, Smart, Sprinter, Volvo, VW
Car (Asia): Acura, Daewood, Honda, Hyundai, Infiniti, Isuzu, Kia, Lexus, Mazda, Mitsubishi, Nissan, Scion, Subaru, Suzuki, Toyota;
Pickup (or Van): Silverado, Colorado, Ford (F150-750), Ford E-series, Dodge RM 1500-5500, GMC, Nissan Frontier, Toyota
Functions:
Read vehicle information, showing key vehicle data

Read DTC code including current and history codes, with code definition
Erase DTC code including current and history codes
Read live sensor data, list or graphic chart mode
Screen Shots: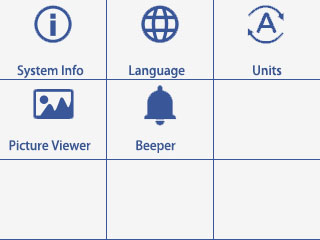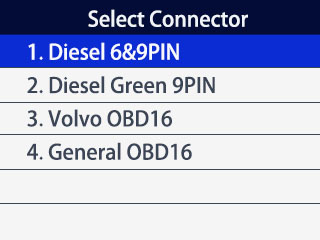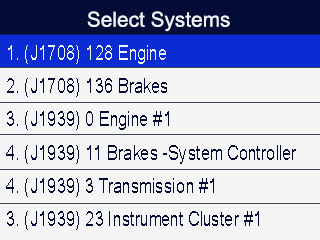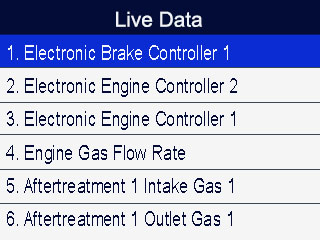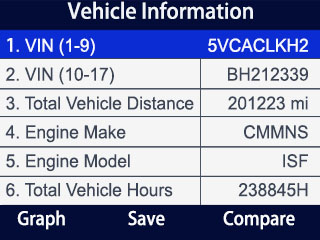 Kit Includes:
1 Year Warranty

HD Reader Pro Unit
Main DB15 cable
6-9 Y Pin J1939 type 2 connector
OBD 16
Manual
Soft Nylon Carrying Case
Extra Information